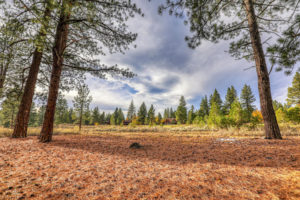 November 2022 Market Report Presented by Jeff Brown – Tahoe Mountain Realty Broker/Owner
Greetings;
Aided by early snow, buyers for Tahoe-Truckee real estate are realizing the value in time versus minimally perceptible price changes. Activity within the local market remained steady in November posting an identical number of residential closings to the prior month. While the overall volume of transactions is depressed compared to recent frenzied conditions, inventory continues to diminish bringing down supply loads and seemingly stabilizing pricing.
93 residential transactions is a historically mediocre result however it perfectly matches October during a time that historically experiences a significant seasonal drop off. That these 93 transactions yielded over $130,000,000, over $1.4 million per transaction, demonstrates pricing resiliency in a market absent any visible signs of distress.
As with each of the last several months, a series of marquee sales have led the market. Among these are 8-figure transactions on Tahoe's West Shore and within Martis Camp. Cumulatively, these market leading communities have closed 17 transactions above $10,000,000; second only to the 20 such deals closed last year.
38 of 93, or 40%, of sales in November were greater than $1 million. This ratio is slightly down from previous months indicating a slight pickup in entry-level inventory. A slight decline in average sales price is typical for Q4.
Other premiere closings in November included deals greater than $3m in each of Northstar, Tahoe Donner, Donner Lake, Gray's Crossing and Lahontan.
The total number of available listings fell below 300 for the first time since May when conditions were historically tight. With absorption at a very steady 3-month load, there is little threat of supply overwhelming demand through Q1 of 2023.
Ultimately the narrative of 2022 will be evenly divided between 6 months of continued frenzy and 6 months of tapered activity. Given the promising beginning to winter, utility for homes in Tahoe promises to be very high in the months to come. High utilization provides an emotional return that promotes continued homeownership, thus reducing the potential for a wave of listing inventory beyond the typical seasonal churn.
For consumers, this means the gift of more time to make educated purchasing decisions and the absence of outsized competition in the bidding process but has yet to convey a major shift in the leverage held in any given transaction. Savvy buyers are realizing that the right opportunity in today's market is worth the investment in time compared to the possibility of a slightly reduced purchase price in the future.
Contributed Jeff Brown – Tahoe Mountain Realty Owner/Broker