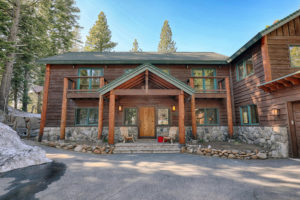 11800 Silver Fir listed by DFRE for $1,195,000 received multiple offers and went into escrow in the first week. Large acreage helps but the unique mountain rustic was a winning look. We look forward to a smooth escrow and it would be deserved as this one was a work in progress for months. Multiple projects to prepare for listing were orchestrated by Erin Flynn with the sellers to get it ready to rock and shine when it was time to list.
The market for non-amenity good sized home, this one is 3,300 square feet, with options for storage and work space are a sought after commodity. Being close to town with views and trails nearby helps as well.
Lot of work left to do on this one as we work towards closing but it is a great start.
Doug Flynn