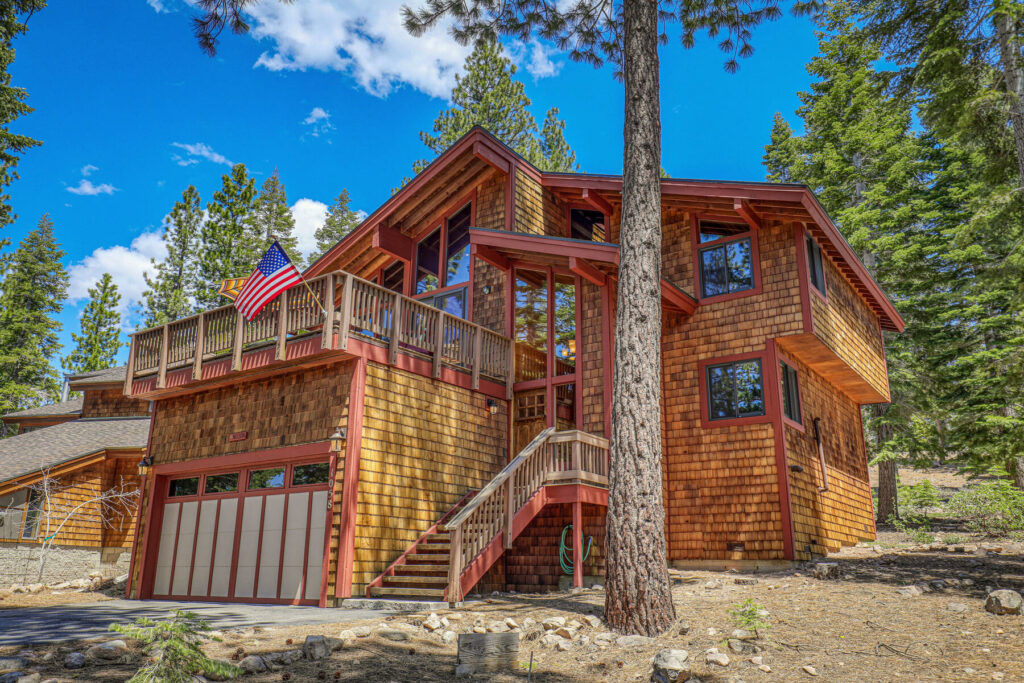 May 2023 Market Report contributed by Jeff Brown – Tahoe Mountain Realty Broker/Owner
Greetings;
The end of an abundant winter has brought a renewed sense of activity for the Tahoe Truckee real estate market. Headwinds in the form of limited inventory, compromised roads and economic uncertainty combined to constrain residential sales activity in the early months of 2023.
May was the most prolific month of 2023. 68 residential closings continue to lag well behind historical averages but represents a 50% increase month-over-month and coincides with a meaningful increase in new listings. May was also the first month this year to eclipse $100,000,000 in total sales volume; indicative of healthy values in addition to an increased number of transactions.
Year-to-date, average prices are within 4% of 2022 and well above all previous years. The composition of transactions continues to be consistently distributed across market sectors. Exactly half of all residential sales this year have been at prices above $1 million, matching 2022, while each major tier similarly tracks the previous year.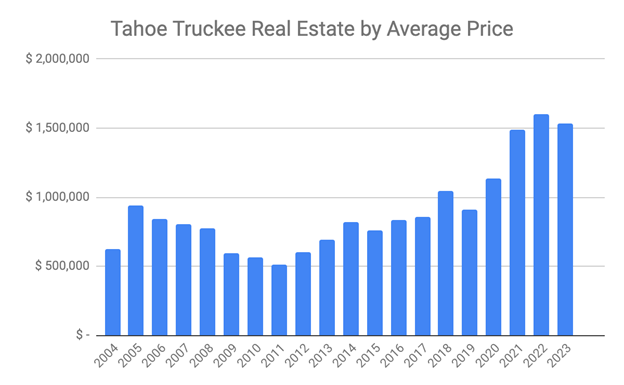 Tracking a most epic winter, most premium activity in May was focused in resort communities including Martis Camp, Lahontan, Schaffer's Mill, and Northstar Mountainside. This focus is likely to shift to lakeside properties as a full, clear Lake Tahoe becomes the ultimate draw.
Listing inventory remains historically low at just over 300 properties for sale; approximately 3 months of supply based upon the last 12 months of absorption. The number of homes for sale is likely to rise over the next 30-45 days as homeowners contemplating the future utility of their second home reconcile with the aftermath of an historic winter. While Tahoe is not immune to the national trend by which homeowners are constrained by the golden handcuffs of low interest rates, the intensity of winter appears to be inspiring some to liquidate mountain real estate sooner than expected.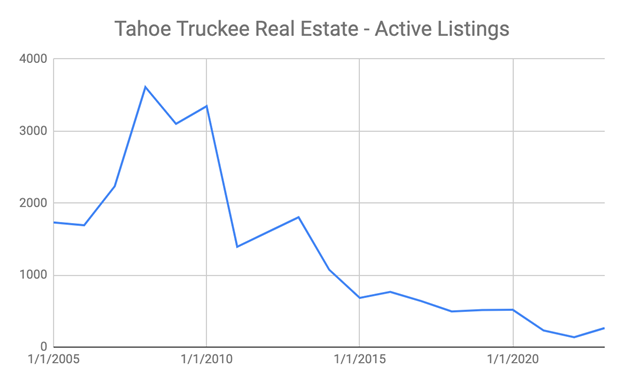 Demand however remains exceptionally robust; particularly as new listings are brought to market at prices that reflect current market conditions. Multiple offers continue on many properties listed below $1,000,000 while well-maintained, contemporary properties in resort communities draw consistent interest.
In the years since the Great Recession, most Tahoe consumers have not chosen to leverage purchases for second homes. As a result, purchasers are less fickle over rising rates however sellers are less likely to feel any distress around carry costs and thus less motivated to accelerate time on market. To that end, it appears that 2023 will continue to be defined by a moderate quantity of transactions but that values are likely to remain stable for the foreseeable future.
Contributed Jeff Brown – Tahoe Mountain Realty Owner/Broker