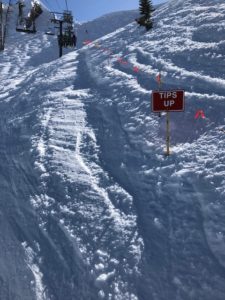 February Market Report Presented by Jeff Brown – Tahoe Mountain Realty Broker/Owner
Greetings;
After keeping pace with previous years over the first several months of 2019, March saw a precipitous drop in real estate activity throughout the Tahoe Truckee area. Several factors including overwhelming snowfall throughout early winter and limited access to the region combined with an unusual scarcity of available property leading to this statistical drop.
In all, 256 residential properties traded in Q1, 17% fewer than over the same period a year prior. Conversely, average price has risen nearly 10% attributable to a handful of super-premium transactions, while median price has risen nearly 2%.
Some lull after a years long rally is to be expected and is ultimately healthy for the long term prosperity of the region. However, the continued health of the Northern California economy keeps fueling demand for second homes in the mountains. The recent IPO from Lyft and expected success when Uber and AirBNB go public are examples of exceptional wealth creation concentrated in Northern California that ultimately finds its way to Tahoe. As such, a sluggish month for closings appears to be more related to historic snowfall and highway closures than any macroeconomic trend.
The impact of heavy snow to the demand side is obvious. When highways close consumers cannot visit the region to tour property and make purchasing decisions. Less obvious is the impact to the supply side. Would-be sellers have been generally unable to prepare homes for market including simple tasks including photography when snowbanks exceed ground level. As such, the steady trickle of new listings typical of Q1 have been entirely absent leaving relatively little available inventory.
Within our resort marketplace, balanced inventory is considered around 6 months' supply while premium resort communities are closer to 1 year. Current inventory sits at just 3.3 months' supply.
A look at some individual communities and relative absorption rates:
Northstar: 56 listings / 98 sales = 6.8 months' supply
Old Greenwood: 4 listings / 4 sales ( + 6 pre-sale contracts) = 12 months
Gray's Crossing: 7 listings / 17 sales = 5 months
Lahontan: 4 listings / 9 sales = 5.3 months
Martis Camp: 17 listings / 48 sales = 4.2 months
Schaffers Mill: 6 listings / 11 sales = 6.5 months (MLS only)
Others for reference:
Tahoe Donner 36 listings / 326 sales = 1.9 months
Lakeside 81 listings / 426 sales = 2.2 months
Squaw Valley 82 listings / 71 sales = 13 months
The period between Memorial Day and July 4 is typically the most prolific for new listings as ski leases expire and sellers are able to handle deferred maintenance. It would not be surprising to see a heavier than usual quantity hit the market once the snowbanks recede and give way to green grass and open trails.
In the meantime, consumers deterred throughout February and early march are taking advantage of what promises to be a long season. Real estate tours and offer activity have shown a meaningful increase now that clear roads and longer days have made for optimal conditions.
Contributed Jeff Brown – Tahoe Mountain Realty Owner/Broker