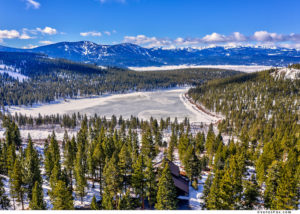 Currently of the 93 properties in escrow in the Truckee Tahoe region there are 12 over $3 Million – And another 10 over $2Million.
12 Properties over $3M In Escrow
I am not saying the market hasn't made a change. It has but it is still an active market even though there only 301 Active listings. Our market has not made a big shift to a Buyers market but at the moment some fair negotiating can be done on many properties. Buyers could be missing an opportunity, if they see a property they like, by not engaging with an offer in this market. I believe that is what many of the current Buyers are doing.
Never going to get the deal if you don't ask for the deal – In writing.