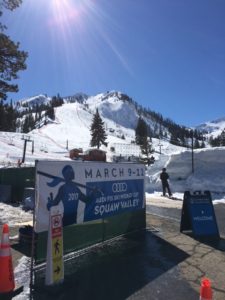 The women's World Cup comes to Tahoe at Squaw Valley next week. Admittedly I have become more interested now that I have a daughter racing but this is a big deal. Mikaela Shiffrin is on fire and coming to town. The numbers quoted of people coming to watch are astounding to me. I am not sure if it will really happen but even if half of the 50,000 numbers that I have heard are true it will be quite the sight. People are working hard at Squaw getting ready. There must be a lot of Europeans living in the states these days aching to go! World Cup in Europe is like playoff football in the US from everything I am told. There are already teams training on Exhibition as the Slovenian team was spotted there yesterday. Training days might actually be the best day to see the world's best up close and personal, but heck we all want to see Mikaela actually race.
Three years ago when Mikaela was here for the US Championships my daughter strolled into her booth with her friends. There was no line, no agents or family chaperones, just Mikaela hanging out. Unfortunately for my daughter, but not great for Mikaela, it won't be like that this year. She is on top of the world and becoming sports star in every circle. Best part is by all accounts she seems to be great down to earth girl who happens to be winning everything in sight and leading the World Cup overall race as she rolls into town.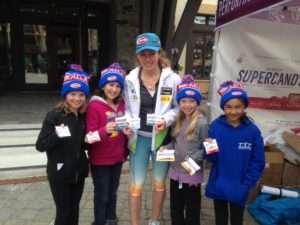 Get out and watch if you can.
Doug