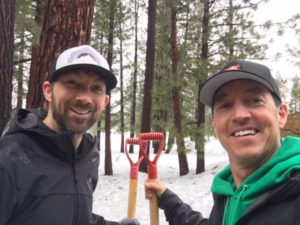 2017 Truckee Tahoe Real Estate Sales Year Start – Old Greenwood
Doug Flynn Real Estate and Teddy Tahoe successfully closed Villa 7 at Old Greenwood to kickoff the 2017 sales year for $1,025,000. This marked the first $1 million+ townhome sale in Old Greenwood in over 8 years. Strong showing by Tahoe Mountain Realty representing both buyer and seller. It was a fun escrow with contributions all the way around. DFRE was the listing agent and Teddy represented the buyer. Always fun to work with a friend especially one as solid as Teddy. This is a great property that a very nice Bay Area family is going to love calling their own. Old Greenwood is a great mix of summer amenities, Pavilion at Old Greenwood is walking distance, with easy winter access to ski resorts. For those also wishing to rent like these buyers are it offers great rental income. The driving range is walking distance from the back door which is tough to beat for the golf addicts of the world.
Teddy as usual went the extra mile when the snow piled up on the back deck! Thank you Teddy!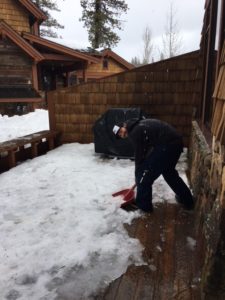 Congratulation to Buyers and Sellers!
Doug