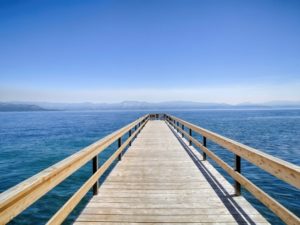 Tahoe California Lakefront Total Sales
The total sales from 2017 to 2018 were basically flat, 26 to 28, but the Average Price increase by $3 million dollars going from $4,750,000 to $7,781,000. Four sales in 2018 over $20 million will do that. There has already been a $37 million dollar sale in 2019 as well. The median price increased from $3,825,000 to $4,457,500.
2018 Four CA Tahoe Lakefront sales over $20 Million
The appeal of living on Lake Tahoe will never go away.
Doug Flynn