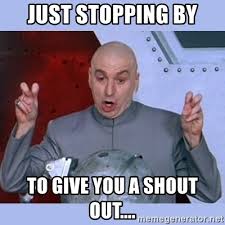 Truckee Tahoe Junior Golf Tour
As the founder of the Truckee Tahoe Junior Golf Tour – TTJGT – I am compelled to give a special shout out to one of our volunteers.
The allowed amount of characters on Twitter just isn't sufficient for this post. I have to give this special shout out because I know she won't do it for herself. Hopefully she doesn't mind as I really think this mom is just enjoying being a golf mom this summer. It just so happens that Annika Sorenstam and her husband Mike live in our Truckee Tahoe community with their two kids. Lucky for the TTJGT the kids decided it was as good a summer as any to dip their toe into some golf tournaments.
As the "Tournament Official" for the 10U girls yesterday, I figured she was sufficiently qualified so her qualifying interview was shorter than most of the other parent volunteers, she carried the clipboard to keep track of scores, rake bunkers, dragged kids and their bags up steep Tahoe hills and along the way encouraged all the girls on every shot – but that wasn't what was special. At the end of the day a little girl who had never played a tournament before after doing her scoring and shooting an awesome 63 for 9 holes walked over and gave Annika a big thank you hug. It was like she was hugging her moms best friend who had just walked her home from school. This cute little girl had NO IDEA that The GOAT (if you are sports geek like my family you know and respect the acronym for Greatest Of All Time) had just accompanied, comforted and encouraged her during her first tournament round. It was awesome. Truly wonderfully lady Annika Sorenstam is. So Cool. I also noticed her seeking out the other girls she has come to know saying hi and giving hugs. Trust me those are special hugs to those girls as the older ones know exactly who she is and what she has accomplished. What I love most is watching Mike and Annika become just another local family in our cool little community.
Special summer for the junior golfers in Truckee Tahoe.
TTJGT – Doug Flynn