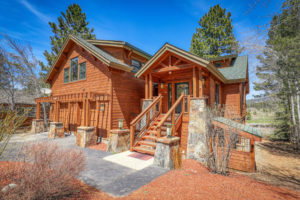 Doug Flynn Real Estate Closes Highest Ever Original Northstar Sale
DFRE just closed 197 Basque (representing the Seller) in Northstar at $2,725,000. This is the Highest Priced Sale in Vintage / Original Northstar – Ever. Vintage / Original NS consists of all Northstar Homes from Martis Landing down around the golf course. This is the highest sale by $405,000.
Northstar 2022 is on pace to match 2021 total NS sales at 40, considering seasonal adjustment. There have been 21 Northstar Single Family sales YTD 2022.
Average price is currently up YOY – 2022 to 2021 – for Northstar sales by $167,000, 9%.
Median sale price is up $263,000, 17%.
https://tsierra.paragonrels.com/CollabLink/?id=b2a9eee5-33bb-4a28-b7fc-ced0cea732e9&forMlsId=TSIERRA