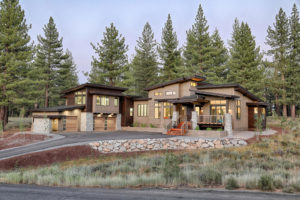 DFRE Sale – Gray's Crossing
We helped the Buyer and Seller with the purchase and sale of 11169 Gray's Crossing in January. Guess we will have to change out some of our featured photos but the home has such amazing curb appeal it is hard to take down!
After six months on the market 11169 Henness sold for $1,315,000 at $421 PPSF with many furnishings included. Four homes have now sold YTD in Gray's Crossing.
The Sellers were able to successfully move on with their transition to Oregon. The Buyers are ecstatic and loving their new Truckee home that fits their family perfectly, is close to downtown, has mountain and golf views, is walking distance to the gym & pool and when the summer gets will be perfect walking distance for them to PJ's restaurant and the golf course.
Congrats to everyone involved.
Doug Flynn – Tahoe Mountain Realty