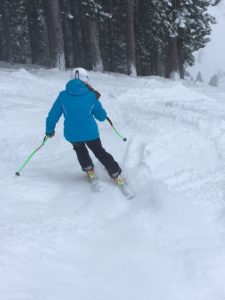 Alpine Meadows
Alpine Meadows home sales decreased from 19 in 2017 to 9 in 2018. It definitely isn't the ski areas fault because Alpine continues to be one of the coolest ski areas in existence. It is just good down home fun family local ski area.
What is interesting though is the average price increased over $500,000 from $771,000 in 2017 to $1,301,000 in 2018 and the median sale price increased over $450,000 from $699,000 to $1,150,000. I really think this is too small of a sample size to draw any real conclusions, but numbers are facts. Most likely with the increase in cost to purchase it is losing buyers to more affordable Tahoe Donner type homes where you get more home for your dollar. The low end of homes in Alpine Meadows doesn't get you a lot of home for your dollar and you need to be a pretty hearty mountain home owner in Alpine Meadows. One would also be naive to not think the draw of the newer homes in the more resort centric communities like Gray's Crossing, Schaffer's Mill, Lahontan and even Martis Camp aren't pulling some of the high end buyers from the ski area communities.
It is pretty cool though and close to world class down home no frills good ski living. Let's see if after a year of driving to the ski area on a great winter year how many people decide less house with less drive to ski area is worth more than more house with more drive to ski area.
Doug Flynn